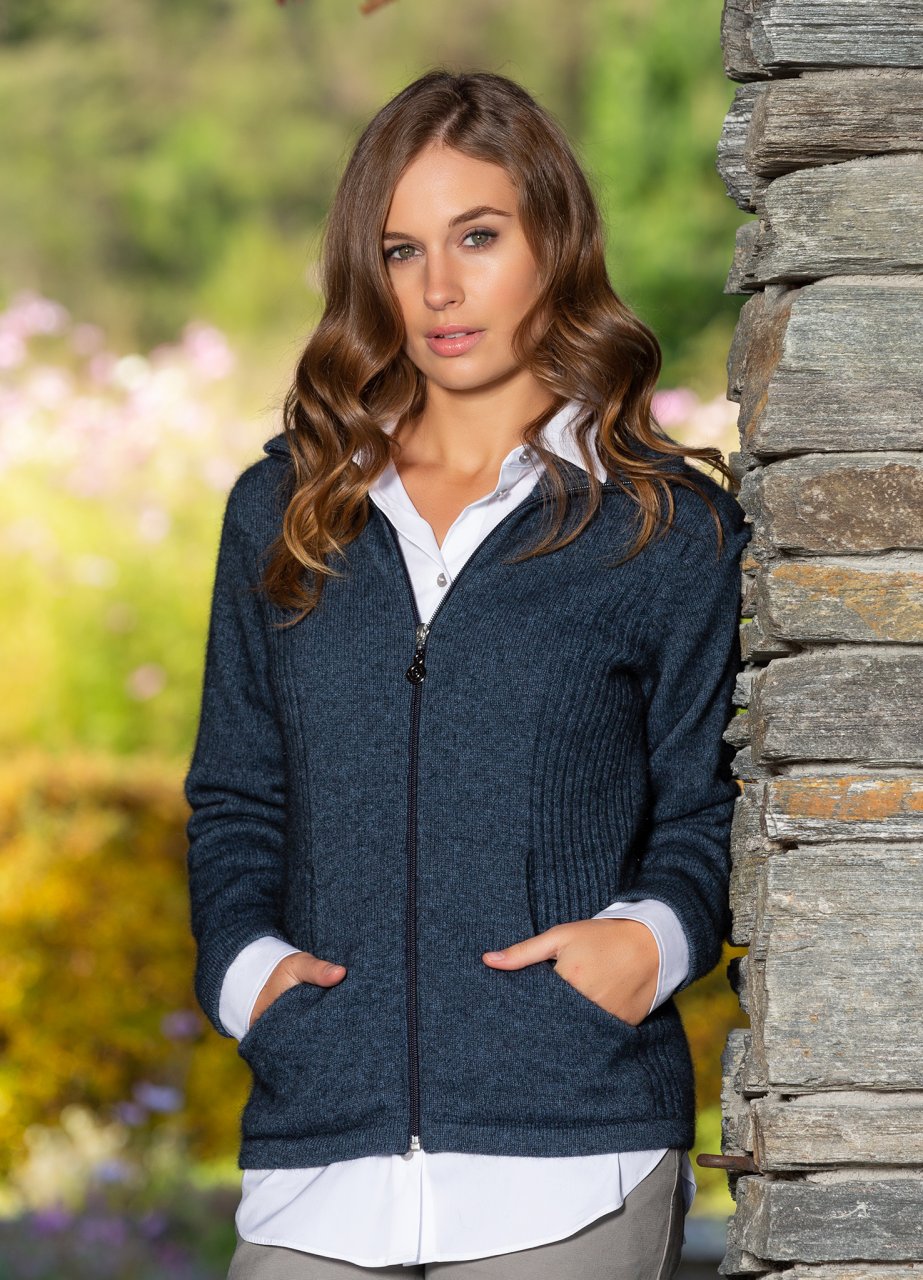 Market Day Jacket
$292.10
Description
Brand
Additional information
Description
The ultimate in comfort, this style offers the option of full zip, integrated pockets, turndown rib collar that can be zipped right up, ribbed side panels. WholeGarment seamless construction. 
Composition
40% Possum Fur, 53% Merino, 7% Nylon
Sizes
8 – 20
Available Colours:
Brand
Noble Wilde
Noble Wilde - Knitwear Luxury without compromise Weft Knitting Company sells its Noble Wilde range within New Zealand and overseas. For over three decades we have perfected the blending of two of the most exceptional natural fibres in the world, the dense silken wool of the merino sheep, and the luxuriant fur of the brush tail possum. Exquisite in themselves, together these fibres form a velvety soft yarn, unsurpassed in warmth and durability. Possum and merino have outstanding qualities, tactile, functional and ethical.
Additional information
| | |
| --- | --- |
| Weight | 0.9 kg |
| Dimensions | 20 × 20 × 20 cm |
| Colour | 100-Black, 112_Maritime, 162-Avoka, 192-Charcoal, 239-Chilli, 252-Cornflower, 385-Port, 466-Neptune, 472-Kauri, 631-Pumice, 645-Oyster, 686-Regatta, 712-Poppy, 817-Shale, 855-Rosay, 910-Meadow, 1063-Nightfire, 1097-Paua |
| Size | 8, 10, 12, 14, 16, 18, 20 |
SIGN UP TO OUR NEWSETTER TO HEAR ABOUT NEW PRODUCTS
---
Store Hours
Monday — Saturday
(9:00 am — 5:00 pm)
Sunday
(10:00 am — 4:00 pm)