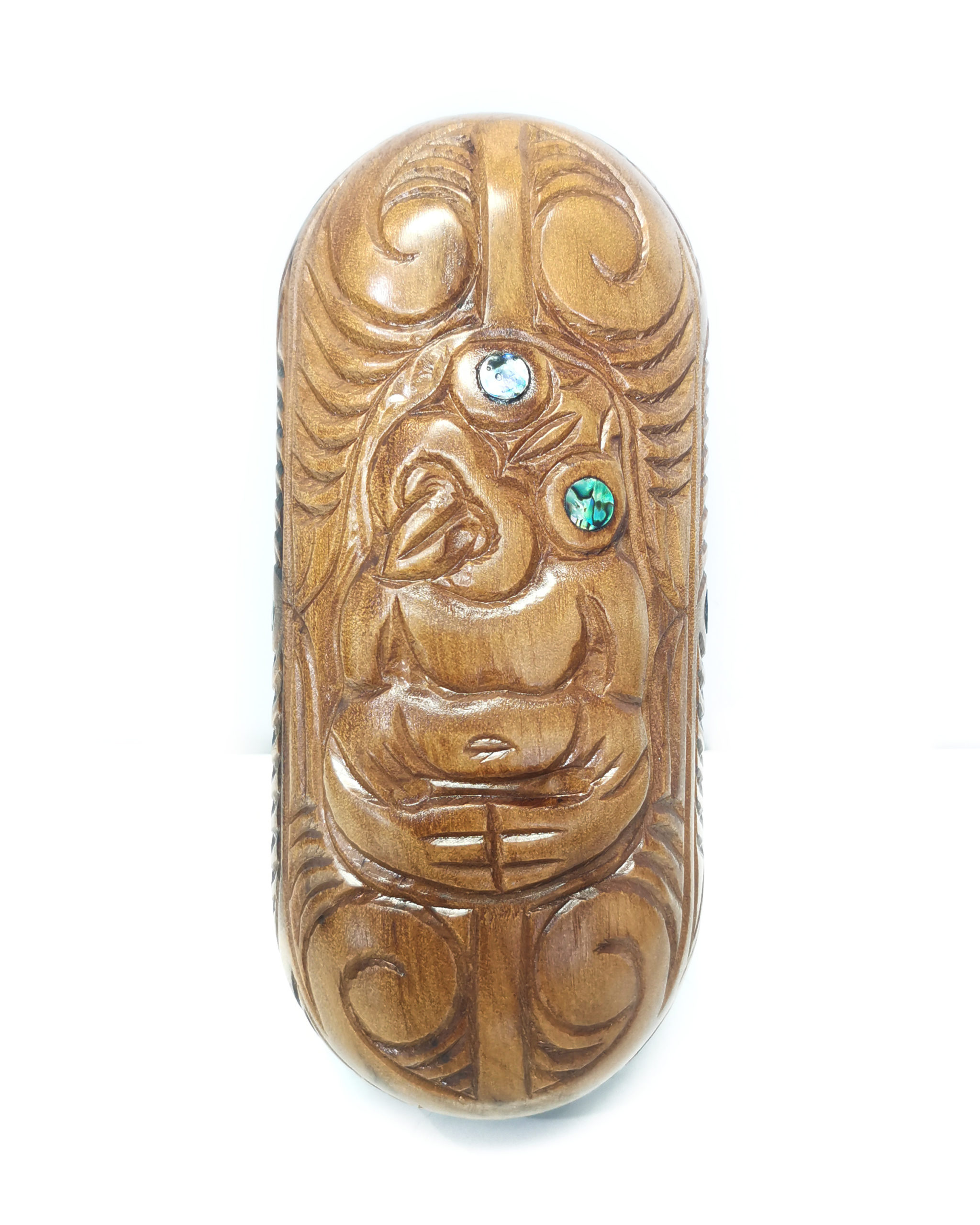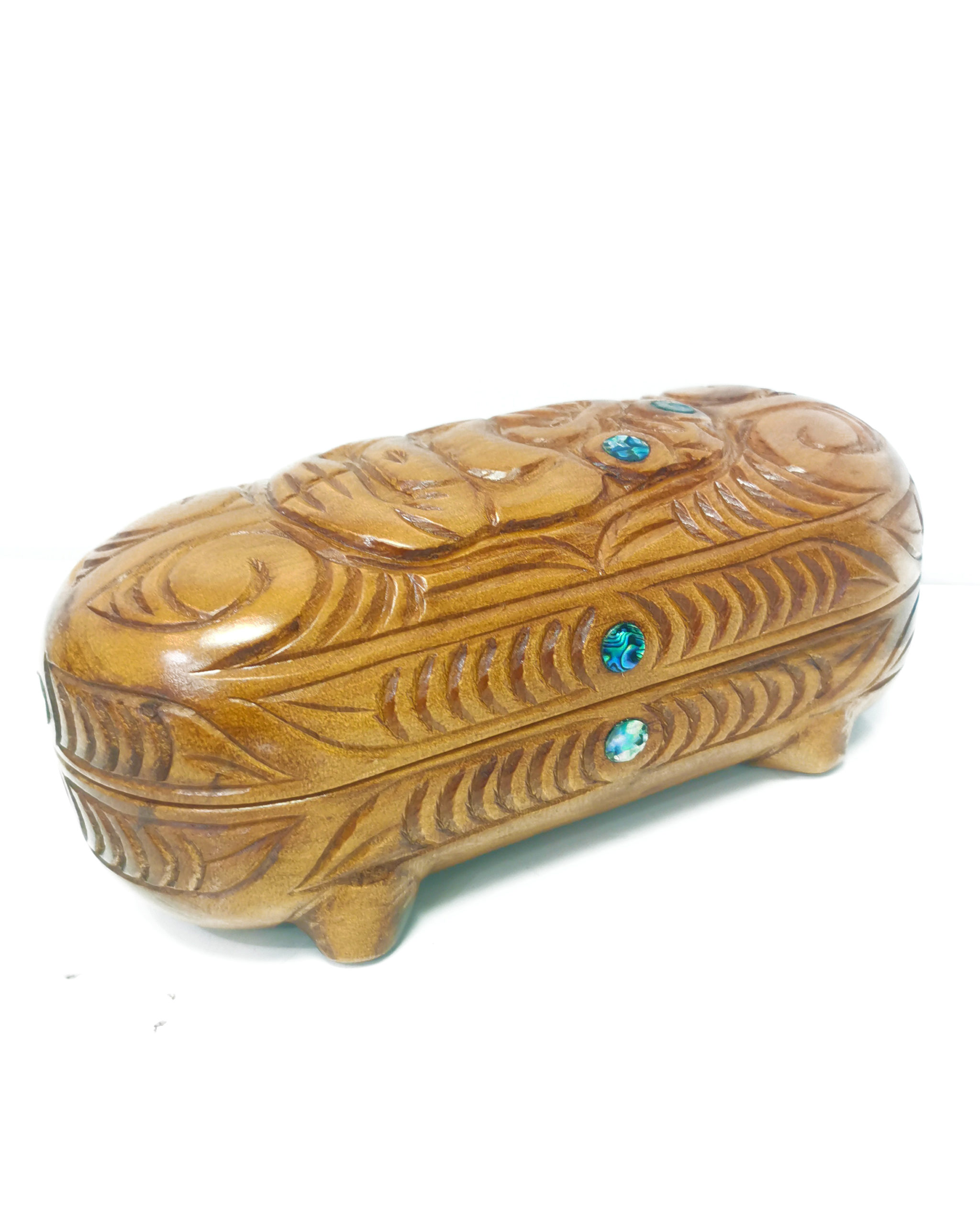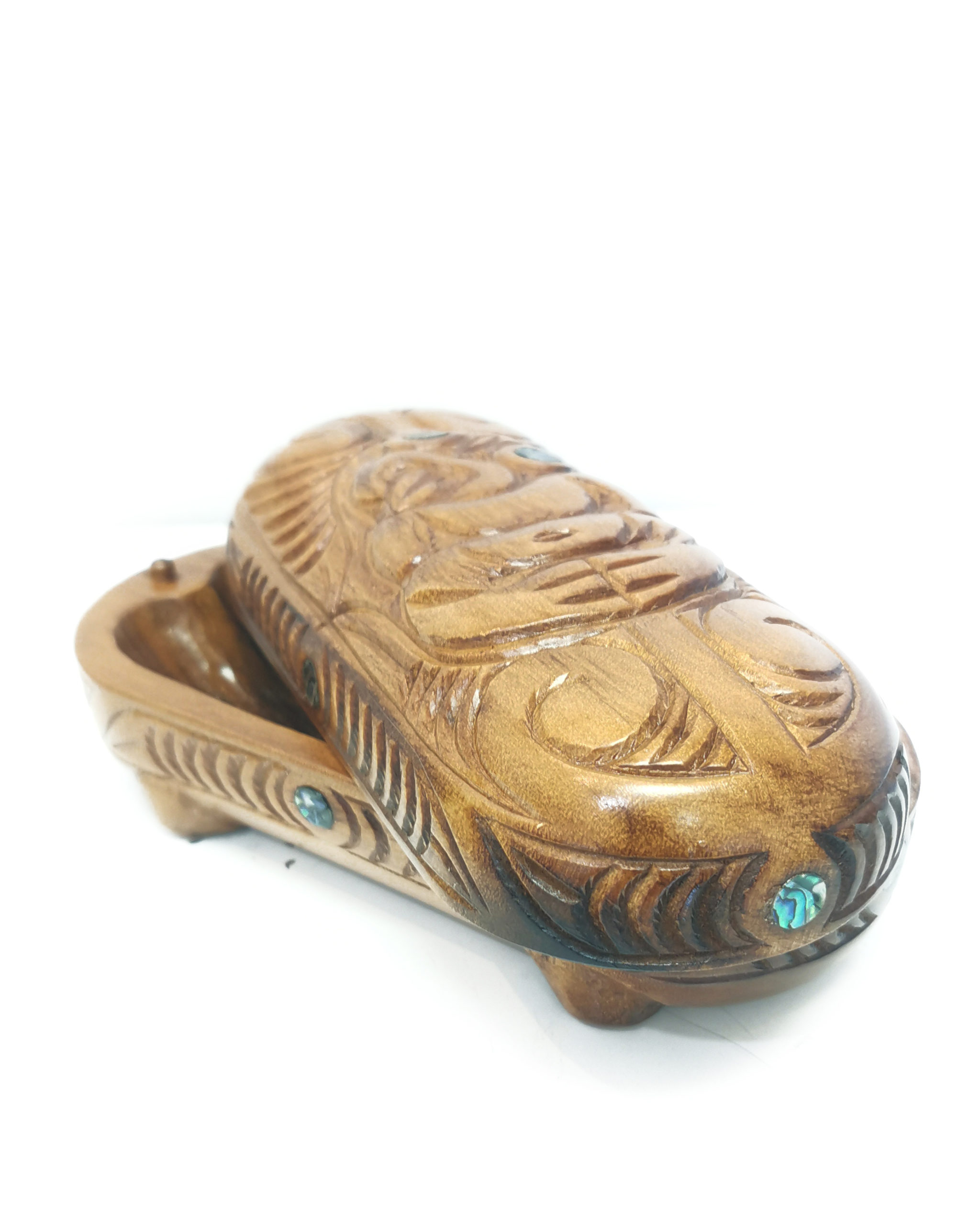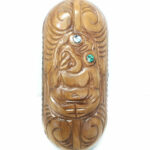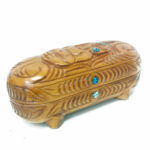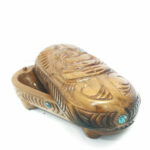 Wakahuia / Papahou Wooden Treasure Box
$239.00
Waitlist
Description
Additional information
Description
Wkahuia/Papahou, wooden treasure box with carved Tiki and Paua decor. Crafted with real timber, made in New Zealand.
Approximately 8x20x9 cm
Wakahuia or Papahou is the treasure box that is well carved and much treasured, being handed down from generation to generation.   It is surrounded by a halo of tapu, or sacred power, which is derived from the mana, or prestige, or former owners. The tapu of wakahuia is especially great because it will have help objects associated with the head such as pendants, combs and huia features. Wakahuia often had knob-like handles on each end with which they were suspended from the roof for safekeeping.
Additional information
| | |
| --- | --- |
| Dimensions | 20 × 20 × 20 cm |
SIGN UP TO OUR NEWSETTER TO HEAR ABOUT NEW PRODUCTS
---
Store Hours
Monday — Saturday
(9:00 am — 5:00 pm)
Sunday
(10:00 am — 4:00 pm)